Shalom,
My name is Kfir and I established Ahalan Olympus in 2004. The ensuing years have been full of joy and made me feel very fortunate to be participating in this kind of work – if one can even call it that.
It's a genuine privilege to show people from all over the world how lovely, safe and welcoming our region is.
I like hiking & cycling
[email protected]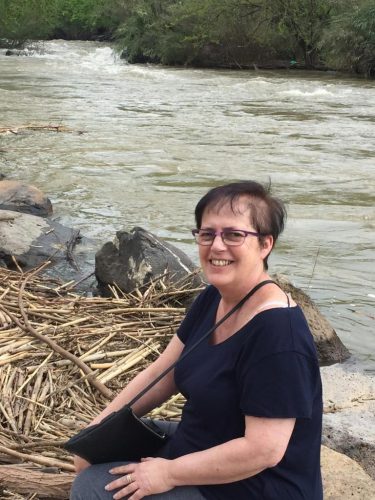 My name is Daniela Fass. I was born in Montevideo, Uruguay in 1956 and I moved to Jerusalem (Israel) in 1975. For forty years I worked in the hotel industry. I joined the Ahalan Olympus team in 2015 and am responsible for designing the programs for the guests who have contacted us via our website, taking into consideration their needs and wishes, thus offering them "tailor-made tours". In addition, I meet with our guests during their stay and ensure that their needs are being met to their satisfaction.
My personal slogan is: "Always and all ways at your service!"
[email protected]
Hi, my name is Hagit and I'm the Eilat Office and Accounts Manager. I speak Hebrew and English. Our work environment is great fun and I suspect that from the other end of the phone you all can hear it. In my personal life I like to attend parties, wine & dine, travel and generally have a good time.
My slogan is: "Always do your work with a big smile!"
[email protected]
Hi, my name is Eliav. I immigrated to Israel from South America and speak fluent Spanish and English. I fell in love with Israel, its ancient history, its natural wonders and its modern achievements. I look forward to introducing you to this small, beautiful nation.
[email protected]
Hi my name is Sari. I love to learn and get to know people and places both new and old. I love travelling, walking, meditation and practice.
"Oh, The Places you'll go…" (Dr. Seuss)
[email protected]
My name is Yaniv Cohen and I've lived and worked in Eilat for the last 30 years. I actually consider myself luckier than Liz because I get to meet you all when you set out through the southern border to visit Jordan and Egypt. I really enjoy meeting and working with people from all around the world.
My motto is keep smiling and drink a lot of water!
[email protected]