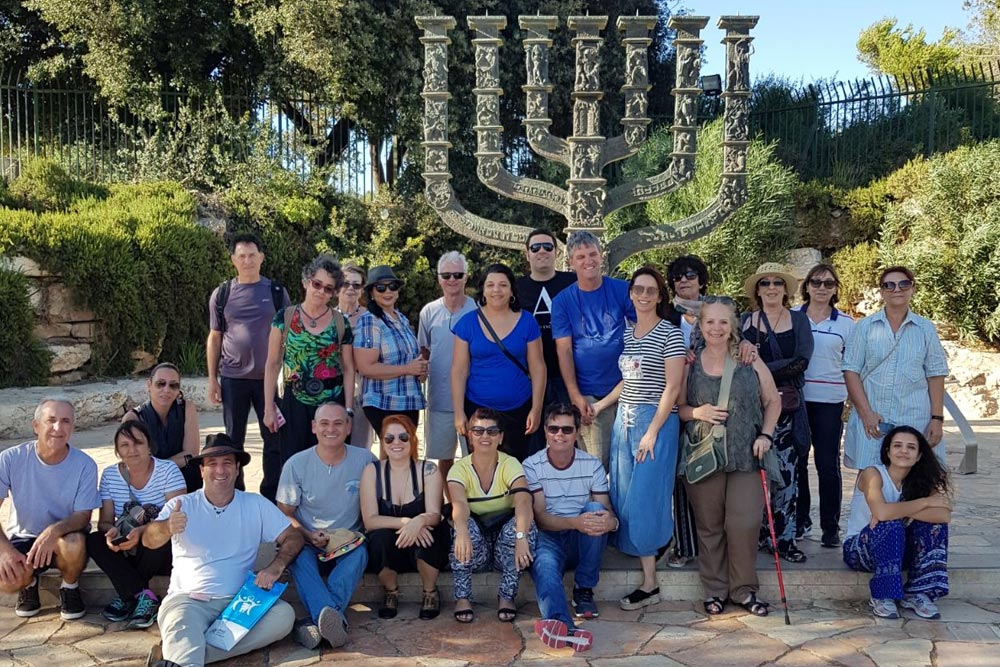 Israel tours - Ahalan Olympus Ltd.
Ahalan Olympus Ltd, invites you, people from all over the world, Christians, Jews and Muslims,  and many more; men, women and children to fulfill a dream and participate in fulfilling the "New Middle East" vision of Israel's beloved former President Mr. Shimon Peres.
We offer a variety of original itineraries and program combinations in Israel, Jordan and Egypt. These tours range from classical tours, to nature-oriented trips to pilgrimage tours, and can be adapted for the according to the faiths and preferences of our visitors. We also provide transfers in Israel, Jordan and Egypt.
Ahalan! We love to help, drop us a line
You will get from us a prompt reply 365 days a year, whether it's high season or low season (and regardless of the weather!)
We use only certified, experienced tour guides expertly chosen for your vacation
Credibility.
With us you can rest assured there will be no "last minute surprises"
We have a graduated pricing structure that enables you to get the best value for your money

Our team is the best! Experienced, professional and, most importantly, trained to maintain a 'high-service' approach
Our long term relationship with our Jordanian and Egyptian neighbors makes it much easier for you to travel using our special cross-border packages
The tour was amazing from the beginning till the end. Petra is breathing and Wadi Rum was a unique experience. Everything was super well organized for us. Our guide (Nabal) was the sweetest guy, he speaks English fluently and has a lot of patience. Everything was amazing and everyone helped to make it unforgettable.
Just returned from a trip to Israel. Our visited was very well organised where we visited Jericho, Bethlehem and Jerusalem. Our guide, Ruben, is knowledgeable, very helpful and made our visit very interesting. Highly recommended.
The guide was excellent, we enjoyed Jerusalem and Description of all historic events was excellent did by Ruben our guide.
Sono stata in Israele con la mia famiglia e abbiamo avuto la fortuna di visitare il Paese con Ruth, che è stata davvero una guida eccezionale: preparatissima, parla ottimamente l'italiano, intelligente e simpatica; ci ha consentito di calarci nella cultura del Paese e di comprenderlo a tutto tondo (da un punto di vista culturale, storico, artistico, religioso e geopolitico), rendendo così il viaggio in Israele uno dei più interessanti che abbiamo mai fatto. Ottima la collaborazione con Amjad: ottimo autista, preciso e puntuale!
Estar en Israel fue una experiencia maravillosa, y contar con la asistencia permanente de nuestro guia Ruben Taube fue un regalo divino. Gracias a el pudimos aprovechar el tiempo de forma máxima. Su profesionalidad fue impecable. Asimismo quiero resaltar la atencion del chofer Rami, quien nos asistió de forma precisa y especial en las situaciones que necesitamos ayuda en el Aeropuerto, fue diligente y eficiente. Las visitas a los lugares sagrados fueron experiencias que atesoro en mi corazon y mi alma. Que hermoso es Israel, que maravilla haber estado alli. Volveria sin pensarlo y utilizaria los mismos servicios. Gracias
Fizemos passeios em Israel durante dois dias, e foi muito bom. O nosso guia Michael é muito divertido. Nos deram assistência em todos os momentos, inclusive para a realização dos testes pcr. Recomendo.
merci à Sari Donelan pour l organisation du tour et à notre excellente guide francophone Fatima Fabuleux !!!! Tout était parfait et le repas en fin d après midi très copieux 6 français qui n oublieront pas cette magnifique journée Merci encore Fatima
Christmas Time in Israel Although most citizens of Israel don't celebrate Christmas, there are many Christian…
Christmas Time in Israel Although most citizens of Israel don't celebrate Christmas, there are many Christian…